Are you a digital currency lover or designer? If yes, you will definitely like this article as this includes some of the best coin mockups for all your presentations. These are quite intriguing and really good that you can add to your mockup collection and also use them to present yours.
They are all made by professional designers and I assure you all are the best, more or less whether free or premium. You will get smart object features and special layers which will make customization easy along with bringing in creativity.
Thus let us get started and explore some of the best coin mockups which will save you time and will add flair to your design.
Best Coin Mockups
Below are some of the best coin mockups which you can make use of.
Here is the first one among the best coin mockups. Coin Mockup is an awesome mockup to design your coin whether it is a currency or cryptocurrency coin. The shiny coin that looks realistic gold will help you out in designing any coin.
It has a layer that is arranged perfectly for customization. Moreover, you will get 2 PSD(standing, lay down), a sample vector design, an outer ring, 3 premade outer rings, and a base pattern smart object that you can remove if you wish to. Also, to use this you will need photoshop CC and illustrator.
And the second one is a golden coin mockup, this one is also a decent one that you can utilize for your golden coin mockup. You can use it for all your creative works and make them more attractive.
Moreover, this mockup includes special layers and smart objects for all your art and creative works.
Good mockups always help out and save a lot of our time. Gold Crypto Coin Mockup is one such font you can use to bring that realistic look to your project.
This mockup includes features such as 4000×2880 pixels, easy and editable, smart objects for creativity, RGB color mode, organized layers and folders, easily changeable backgrounds, and yes 3 coin presentations.
Bimetallic coin mockup is again a great one you can utilize for all your exquisite and creative works. You can use this template and present your project or the design you have made to your clients in the best ways possible, with easy-to-customize or edit access.
You will get many special layers and also smart objects to display or improve creativity in your design. Though you will not find the sample design when you download the file.
And another one in this list of best coin mockups is the metal coin logo mockup through which you can show all your designs, artwork, designed coins, and also graphics. One can certainly use this mockup or template for crypto currency designs, gold coin designs, and also metallic coin designs.
Some of its features include a fully customizable PSD mockup, effects, high resolution, adjustable background, and organized layers.
This is yet another amazing mockup like the above golden coin mockup and will assist and undoubtedly will save enough of your time and let you present your design perfectly.
Like other mockups here, you will be provided with special layers, smart objects, and a few other things for easy access and creativity. Also, the item or design will be in the front view and you will also get an option to set your design on the B sign.
The seventh one and yes quite a decent one for your best presentation of your designs is the Bronze Coin Mockup. You can use this template to present your design or projects innovatively.
Bronze coin mockup also comprises some unique layers that you can use to add more creativity and smart objects too.
Bitcoin, crypto, medal, gold, or any other coin design? This one has all of them and is a set of 5 coin mockups. It is very easy to use this mockup and you just have to place your design using a smart object.
Furthermore, it is customizable and fully layered, and all elements have a single layer, change or remove the background, adjust reflections, and of course, has a high quality.
Read More: 10+ Best Puzzle Mockups & PSD Templates
Golden bitcoins stack mockup is another nice template for all your designs and presentations. For all your designs, no matter if it is a bitcoin, gold coin, cryptocurrency, or a currency coin, it is suitable for all those.
Like the coin mockup or template, this one or the golden bitcoins stack has special layers and smart objects this one also supports. You can purchase it for yellow images and the sample design is not included.
Want some more best coin mockups? Well here's another one you can have a look at. Coin mockup is a high-quality mockup including layers, smart objects, easy insertions, and many more. This mock will let you have professional and detailed presentations.
Some of its features include photorealistic images, 6000×4000 pixels, a help file, 7 mockups, and many more. The mockup requires Photoshop CS6 or above.
Now if you are designing coins that are of silver color and want to present them. Then there is the best mockup you can use for that. Silver Coin Mockup has smart objects and special layers for your creativity.
Also, you can purchase this for yellow images and the sample design is not included. You can make your changes quickly and insertions are also easy.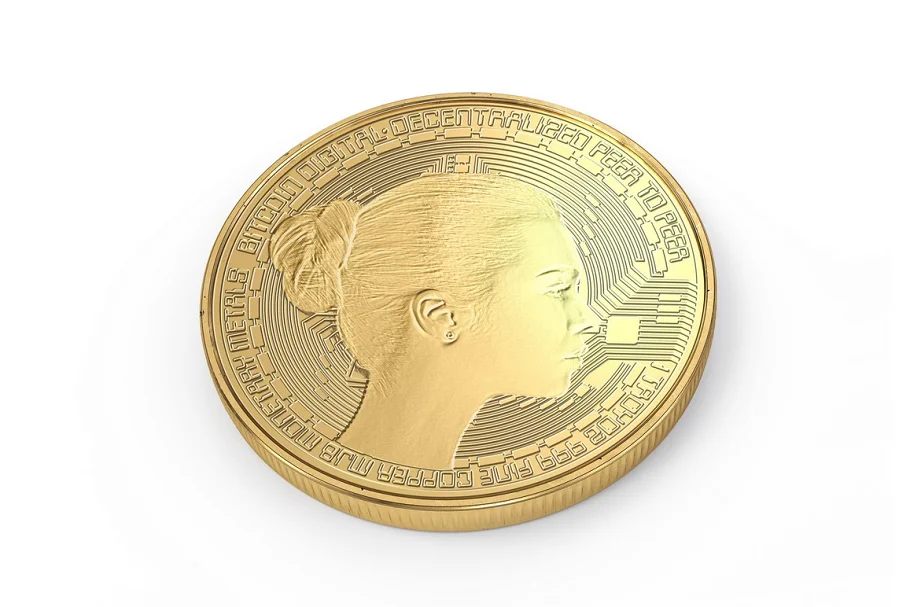 And the 12th one here is the Custom Gold Coin Mockup which you can make use of if you are gonna present your design and wanna impress your clients or whoever you want to.
This is easy to use mock-up and will not put you in much trouble with the customization and all. Also, it is unique and gives a great look. You simply have to put your design and then change your color or anything fast and easily.
Now comes Gold Coin Mockup among the best coin mockups and I'm sure you will like it. One can make professional-looking projects using this template. You get 1 PSD file, layered and fully customizable, high-resolution, coin around 2.350 pixels in diameter.
You will need some basic photoshop knowledge to use this and once you finish your design it is easy to merge and also reduce the size later on.
Designing cryptocurrency coins and wanna present them? If it is then, you can make use of this amazing one among the best coin mockups named cryptocurrency mockup.
It will give you a realistic feel and is perfect to show off your design. This mockup includes 12 PSD files with different styles, 4 premade filters, templates, easy-to-cut and compost, smart objects, and a photorealistic look.
And we are coming to the end of the list and here is a coin mockup matte. It has a smooth matte coin surface and provides us with 7 angles along with 2 pre-arranged coins. Like many other mockups in this list of best coin mockups, this one is also easy to customize through smart objects.
You can also use premade backgrounds if you want and can create new coin compositions by mixing and matching.
Read More: 20+ Best Varsity Jacket Mockups
Conclusion
So, these are some of the best coin mockups you can take a look at if you are thinking of presenting your design of coins in the best and most innovative way.
I hope you found this list of the best coin mockups helpful.